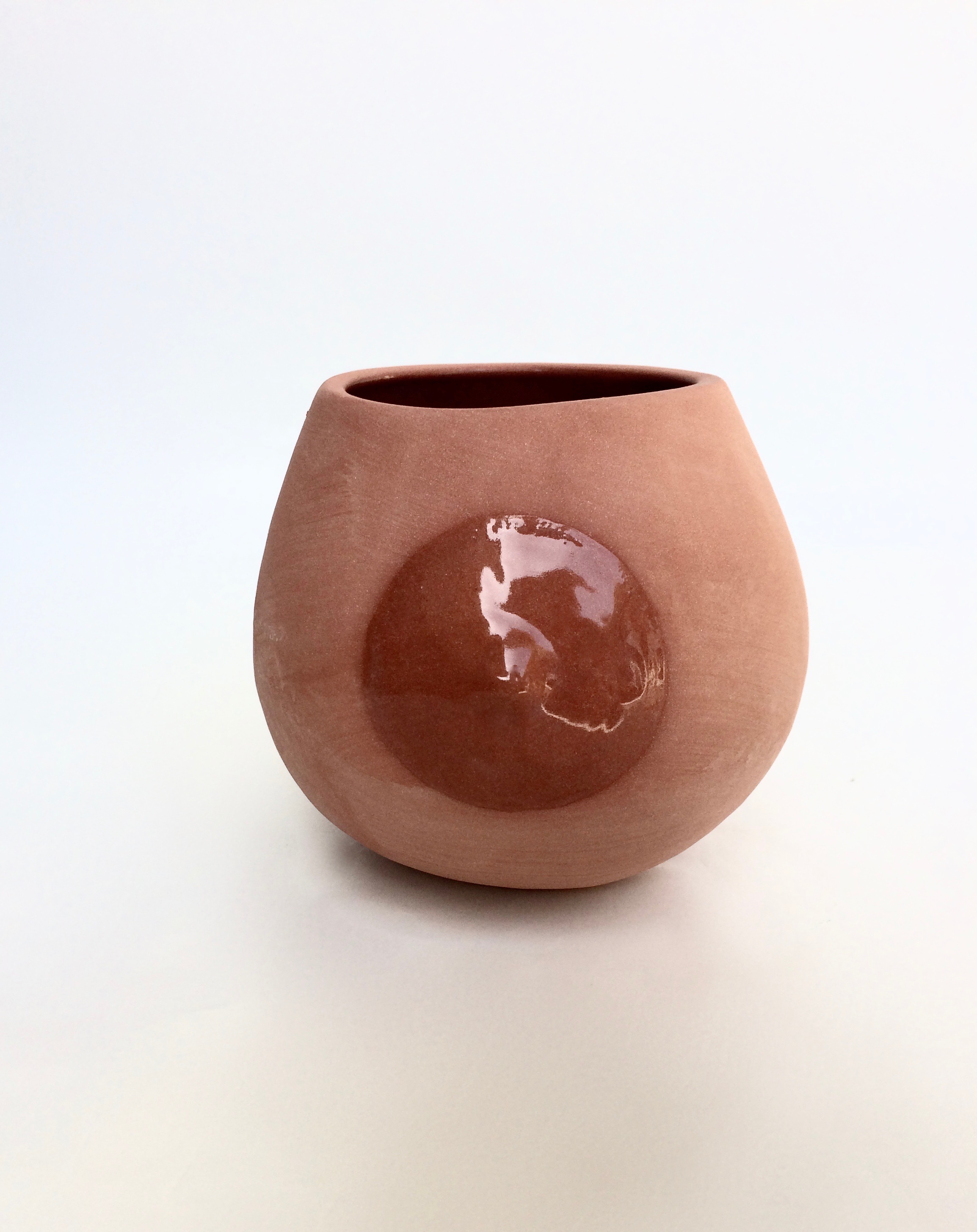 Terra Cotta Nip Planter
Slip cast terra cotta Nip planter with drainage hole. Clear glaze inside. Made by NIKO Far West Ceramic Studio in Portland, Oregon.
Planter opening is approximately 3", and the planter is 4" tall. Due to the handmade nature of this item, each one is unique and measurements may have slight variation.